When you buy your first home, you'll probably be asked if you'd like mortgage insurance. Before you accept the offer, ask yourself: "But if you already have a life policy, do you really need to insure your mortgage, too?"
As somebody who has lost a spouse at her age of 45, I take extra time making sure I have a conversation with my clients about proper coverage.
Mortgage Insurance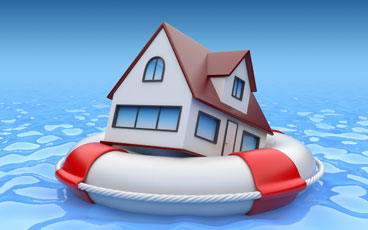 Mortgage insurance pays off your mortgage if you die, so your family can still afford to live in the home.The benefit of getting this coverage is that it's easy to get, and you're covered as soon as you sign the form. On the other hand, mortgage insurance is typically more expensive than term life insurance. Another, not so obvious downside is that mortgage insurance covers a declining balance. And finally, the benefit is paid out to your lender, not you, and can only be used for that purpose.
Coverage is portable with your mortgage. You will not lose your coverage no matter how many times you change homes or lenders in the future, and premiums (based on your original mortgage amount and amortization period) don't increase with changes in your health or age. Learn more about the Manulife Mortgage Protection Plan (MPP)
Life Insurance
On the other hand, a personal life policy can cover all your insurance needs, mortgage and life. Instead of taking out separate mortgage insurance, you could simply choose a life policy with sufficient death benefits to cover all your needs. The cost of term insurance, especially a 10 year term policy, is considerably lower compared to mortgage insurance. The benefit is paid our to your your estate, so it can be used for paying off the mortgage, but also for other, unexpected expenses.
If you already have a life insurance policy, it's important to check whether it's sufficient to cover your new mortgage. If not, you can simply add an additional mortgage policy. Then when your home is eventually paid off, you can let the mortgage insurance expire and just keep your life policy.
Deciding how much insurance you need to cover both your mortgage and your life can be difficult. You can try one of the many free online insurance calculators, or I can introduce you to a trusted local insurance expert for a free consultation. Whether you end up with mortgage insurance, life insurance or both, you'll have the peace of mind of knowing your family's future is protected.
Please contact me 7 days a week, 9am – 9pm to discuss your mortgage needs.