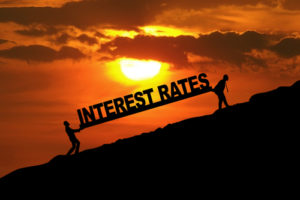 These new mortgage rules have been introduced by OSFI (Government agency know as the Office of the Superintendent of Financial Institutions), they regulate banks.
From what I have been reading there are mixed messages coming out regarding these new rules, however we have yet to receive answers to all our questions.
To unravel this: If you are purchasing a home with 20% down or more (conventional mortgages) these new rules will impact you. Those purchasing with less than 20% down (high ratio mortgages) will NOT be impacted as there were changes to the lending guidelines which affected high ratio mortgages back in October 2016 when the stress test was introduced. Prior to October 2016, if you were applying for a 5 year fixed mortgage with 5% down payment, you were qualified on the contract rate, as low as 1.99%. After this stress test was introduced, you had to qualify at a rate set by the government i.e. 4.64%. Ultimately, this reduced the purchasing power for home buyers purchasing with less than 20% down-payment by approximately 20%.
As of January 1st, 2018, this rule has been extended to those purchasing with 20% down or more. This would imply qualifying on the stress test rate, currently set at 4.99% or 2% higher than the contract rate, whichever is the higher. Currently the 5 year fixed rates (the contract rates) for conventional mortgages range between 3.34% and 3.84%. Therefore, these individuals must qualify on a rate of 5.54% to 5.84%, which represents a reduction in purchasing power of approximately 22% and 25%.
Using a mortgage broker or agent is going to become more important than ever as you will need them to navigate you to the right lender. These new rules are introduced for Banks only. With that said, many of the banks purchase the mortgages provided by mortgage companies, therefore, I am sure it will extend to them as well. Verico has been speaking to our lending partners and have heard that there may be some new guidelines to help ease the impact of these new rules, but nothing definitive as of yet. Once, I hear something, I will pass on the information.